Creating Change 2019: My Take
Trying something new on my website! I will be posting blog entries highlighting some of the things I am working on, places I am going, experiences I am having as an activist and filmmaker as well as perspectives on things that matter to me. It is critical to me that I put my experiences into writing not only for me to collect my thoughts but also for me to be able to share them with folks who could benefit from shared lived experiences and new perspectives. Some of my blogs will be accompanied by short video pieces, like the one above, that provide some extra insight into what I am talking about in the blogs. I hope you enjoy and feel free to email me at Hansen@bursic.com with feedback.
What better to write my first blog post about then the queerest event I will likely go to in 2019? Creating Change is the largest LGBTQ+ activism conference in the United States and thanks to the Pennsylvania Youth Congress, a non-profit organization dedicated to advocating for better legislation and policy for LGBTQ+ youth in PA, I traveled to Detroit, Michigan to convene with some of the country's most influential activists. This year, the conference featured so many amazing speakers, panels and discussions. I attended several key workshops dedicated to media and communication strategies for LGBTQ groups. It was very informational but trust me when I say it's not very exciting to write about.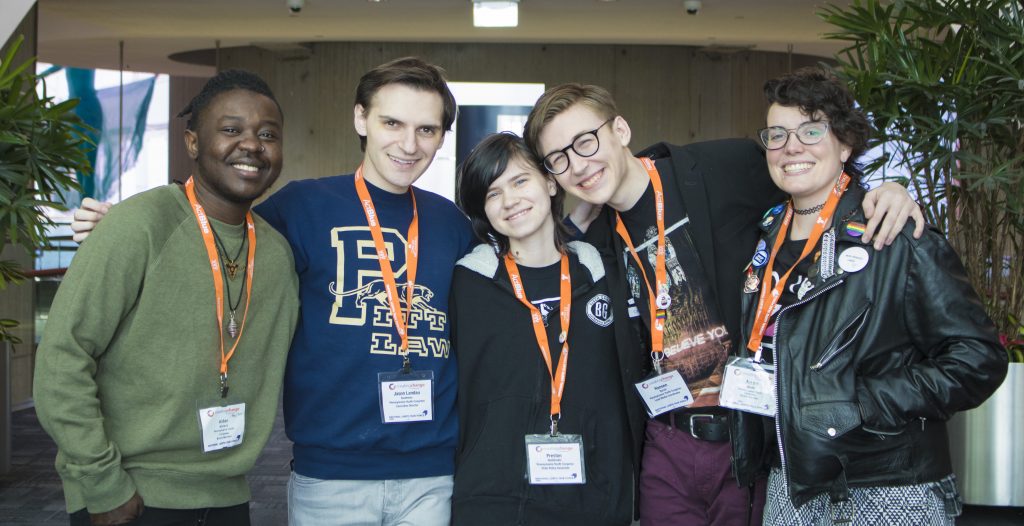 This year's focus honed in on the issues people of color face within LGBTQ communities in the United States. Many sessions and speakers railed against the institutionalized racism that perpetuates anti-black laws and hate within LGBTQ communities and beyond. It was also refreshing to see national leaders not shy away from calling out the current administration and its perpetuation of the very same hate.
One of the most chilling and important moments in the conference, for me, was a plenary on childhood sexual assault in LGBTQ communities. The discussion was punctuated by a moment when the moderator asked those who were victims to stand, if willing or able, and a good fourth or maybe even third of the room stood. It was both sickening and powerful and brought me to tears.
Beyond the basics, I chose to connect with various breakout artists and filmmakers at the conference who I highly recommend that you all check out. One of said creatives is Aidan Williams, who I have actually known for some time. They are a non-binary activist, speaker, and filmmaker whose documentary work focuses on the intersections between trans identities and blackness. Based in Philadelphia, they continue to push for better black and trans representation in media and are even speaking on a panel at South by Southwest this year.
Another artist to check out is Sophie Fesser. Sophie is a non-binary graphic artist whose current project, The Social Justice League, takes real-life trans activists doing amazing things in their communities and turns them into superheroes. Their work is dedicated to elevating real-life heroes into amazing superhero comics based on their already-existing feats. The goal is to use these superheroes to empower trans kids and create meaningful social change through comics.
Overall, the conference was amazing, continuing to highlight the key issues our communities face while holding those to blame accountable. The artists I met were influential, doing groundbreaking work in their communities. They were honestly straight up badasses. Conferences like these remind us that we are not alone and refocus us all on the issues that matter. As I continue to unpack all that I learned and witnessed, my core takeaway is that while this battle is daunting, we should never and will never back down in the fight for full LGBTQ equity in America.
Hansen